DDN IntelliFlash H6100

All-Flash and Hybrid-Flash in One System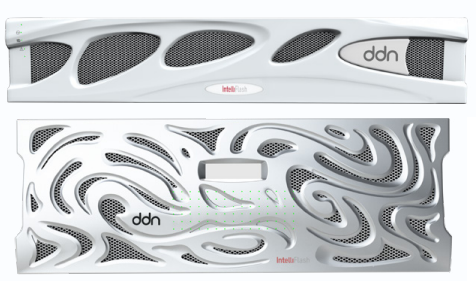 Tintri VMstore is now sold through Tintri (DDN Corporation).
DDN IntelliFlash H-Series Storage Systems
Overview:
H-Series Storage Systems
The IntelliFlash H-Series intelligent infrastructure is a fourth-generation storage solution that delivers an exceptional user experience through automation, analytic insights, and a variety of time-saving management features to drive your most valuable workloads in today's data centers.
The IntelliFlash H-Series hybrid flash systems combine the performance of NVMe with the economics of HDDs for a full-service intelligent storage infrastructure that's easy to manage and delivers exceptional value. H-Series systems enable multi-petabyte, multiprotocol environments that support virtualized and nonvirtualized SAN and NAS workloads.
These systems deliver an ideal combination of performance and scalability for enterprise end-user file shares and AI, analytics and HPC workloads. The H-Series enables concurrent support for SAN and NAS protocols on a single system for cost-efficient workload consolidation, while incorporating powerful analytics software for faster data insights. These enterprise-grade systems also enable large scale file services without the performance degradation experienced when using other NAS systems.

More Performance, More Scale

Cost-Effective On-Demand Scalability

Large-Scale File Services
Product Overview:
Performance That Scales for NAS Workloads
Leverage NVMe flash to boost performance with an optimized flash-to-disk ratio
Modular scalability with highcapacity expansion shelves
Native data reduction boosts economics for secondary workloads
Application-aware and easy-tomanage
DDN IntelliFlash H-Series Storage Systems