VDI

Intelligent Infrastructure Matches Your VDI QoS Requirements
Adding virtual desktops doesn't have to be a management headache. Intelligent Infrastructure controls each desktop automatically so you can manage thousands of desktops in just minutes per month. Plus you'll gain unmatched visibility, flexibility, and performance.
Intelligent Infrastructure Is the Easy Way to Support VDI
Experience different! Simplify and automate VDI management so you can scale with ease while delivering a better end-user experience.
Key capabilities include:

Agility
Precisely scale compute or storage as needed. VMstore stores application data 4 to 10 times more efficiently than other solutions, supporting up to 7,500 desktops with just 2RU. Add another virtual desktop and VMstore automatically places it for optimal performance. This means reduced footprint, cost, and complexity.

Insights
Our end-to-end visibility helps you find the root cause of latency in seconds – for any desktop – across compute, network, and storage resources. Fast troubleshooting and resolution optimizes efficiency. Plus, you can predict resource needs 18 months into the future.

Control
Your staff should be focused on empowering your users and shouldn't require a Ph. D. to deliver a great user experience. VMstore simplifies VDI management by integrating with VMware's VAAI and VCAI APIs, Citrix Provisioning Services (PVS) and Machine Creation Services (MCS), and other popular virtualization tools.

Certainty
Each virtual desktop is isolated, unaffected by other desktops and VMs. So, you don't have to worry about noisy neighbors, I/O storms, or latency. Plus, you can mix desktop and server workloads on the same VMstore system without creating contention.
Enhance Your VDI Experience
Countless organizations have sought to increase desktop control, deliver a consistent user experience, and reduce cost. Yet, most have struggled to make VDI a reality. The challenge is simple: standard infrastructure is not built for virtualized environments. Tintri has years of experience in delivering VDI infrastructure that's simpler, faster, and easier to maintain . The reason why is also simple: we designed our systems from the start to understand the demanding requirements of VDI. While I/O bursts from boot storms and anti-virus scans can grind standard infrastructure to a halt, our Intelligent Infrastructure delivers a consistent user experience with easy administration.
Standard infrastructure must be over-provisioned to accommodate the I/O patterns of VDI, driving up both cost and complexity. With our Intelligent Infrastructure every desktop has its own I/O "lane" so there's no resource contention or latency and you can handle virtual desktop movement with ease.
Tintri VMstore: Delivering the Best VDI Experience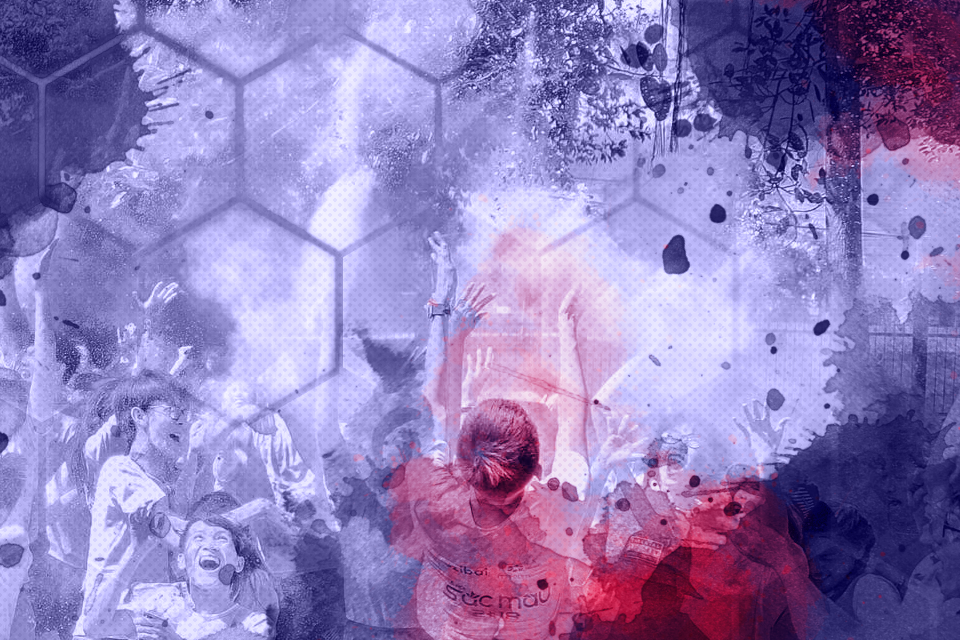 What Can Tintri Do For VDI?
Deliver a consistent user experience
Eliminate resource contention by isolating every virtual desktop
Pinpoint desktop latency across compute, network, and storage
Manage 7,500 virtual desktops in just 2RU
Provide end-to-end data integrity, security, and high-availability
Learn More
Download the Tintri VMstore Intelligent Infrastructure: The Smartest Storage for the Best VDI Experience (PDF).
Download the Deliver the Best Experience for Your Anytime, Anywhere Workforce (PDF).
Download the Tintri VMstore + VMware = Risk-Free VDI (PDF).
Download the VDI Made Simple with Tintri VMstore and Citrix XenDesktop (PDF).
Download the Accelerate Horizon View with Tintri IntelliFlash (PDF).
Download the Top Five Reasons to Deploy XenDesktop with Tintri IntelliFlash (PDF).
Need more info-